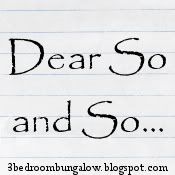 This Dear So and So is slightly different!
Have a wicked day little man
I love you lots and lots and lots more,
4yrs old, seriously G, you are my baby! You aren't supposed to be a little man already,
Mummy who wants to freeze time x
You have some really cool presents! Do you know what would be even more cool? Letting Mummy play with some of them.
Joking aside you really do rock my world, you are smart, funny (just like me obviously!) and my best friend. The past 4yrs have been wicked. I'm looking forward to many more absolutely cracking days, weeks, months and years together.
Have a lovely day big man and always be happy!
Love you with all my heart and soul. You make every day magical and I can't thank you enough for making me so happy.
Have the the best Birthday ever Snotface!