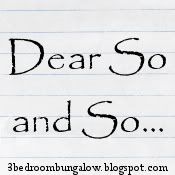 Sorry we missed you this year, next time try slotting a visit in between Spring and Autumn,
Her in need of a spray-tan
Christmas cards.... already?
Stop growing! Every time I turn around you can do something new and you are going to have no clothes left if you insist on growing out of them!
Mummy who would like you to stay her little man
Natalie (the one who always has duck pancakes!)
You have all these great gadgets but no-one on your team can invent a self-cleaning house
Not that clever then are you/
Seriously - how much do you eat?
Be careful guys or you'll end up on a diet.