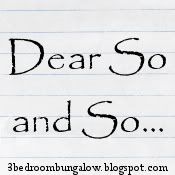 Now THIS is more like it! Where have you been up until now?
April and nearly October aren't really the traditional summer months.
Try and be a bit more organised next year
PS Great to see you regardless
You've been 4yrs old for a whole week old.
You seem to have grown in those 7 days.
Mummy who is coming to terms with having a 4yr old son
Not sure, I could like you actually.
Facebook WILL NOT charge you to use your account if you don't dance topless in your nearest Wetherspoons, post a picture of your smallest panties or join a group saying you don't want to pay.
PS If you must do number one PLEASE don't post it on FB, cheers!