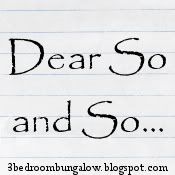 Don't you realise I've been waiting for you since Monday morning
Tardiness is not appreciated, make sure this doesn't happen again next week!
Her who is so ready for this weekend.
You can be really quite pretty.
Me and Bailey (the camera!) think you are great for clever shots,
George thinks you are fun.
Do you have to be so blinking cold though??
Dear everyone on my Twitter, FB, phone.....
Thanks so much for putting up with my 101 posts about Bingo Power.
The great news is.... you all cracked it!
1000 likes later and there is a cheque for 1000Euros on the way the the Spanish Stray Dogs.
That is a lot of dog food!
You are all blinking wonderful!
Don't get me wrong. I am all for the convenience snacks.
However, coco pops in my bed?
Crunchy tasty chocolate pops that make like sand and get everywhere...
Fab offers on at the moment, fab!! In fact I bought 4 bars of galaxy last night, 2 packs of the triple choc biscuits and another bottle of Baileys!
Fruit!!!! Put offers on the fruit!!!
(I'm joking!... Pleeeease keep the galaxy offer until after the weekend)
Her who will be popping another pair of jeans in the trolley (next size up!) :)